Home

>>

Asbestos and the Law

>>

Historic Cases
Historic Cases
The first lawsuits against asbestos manufacturers were brought in 1929. Since then, many lawsuits have been filed. As a result of the litigation, manufacturers sold off subsidiaries, diversified, produced asbestos substitutes, and started asbestos removal businesses. In June 1982, a retired boiler-maker, James Cavett, won a record award of $2.3 million compensatory and $1.5 million in punitive damages.
The Manville Corporation, formerly the Johns-Manville Corporation, filed for reorganization and protection under the United States Bankruptcy Code in August 1982. At the time, it was the largest company ever to file bankruptcy, and was one of the richest. Manville was then 181st on the Fortune 500, but was the defendant of 16,500 lawsuits related to the health effects of asbestos. The company was described by Ron Motley, a South Carolina attorney, as "the greatest corporate mass murderer in history." Court documents show that the corporation had a long history of hiding evidence of the ill effects of asbestos from its workers and the public. One of many examples is a memo from Manville's medical director to corporate headquarters:
The fibrosis of this disease is irreversible and permanent so that eventually compensation will be paid to each of these men. But, as long as the man is not disabled it is felt that he should not be told of his condition so that he can live and work in peace and the company can benefit by his many years of experience.
By the early 1990s, "more than half of the 25 largest asbestos manufacturers in the US, including Amatex, Carey-Canada, Celotex, Eagle-Picher, Forty-Eight Insulations, Manville Corporation, National Gypsum, Standard Insulation, Unarco, and UNR Industries had declared bankruptcy. Filing for bankruptcy protects a company from its creditors."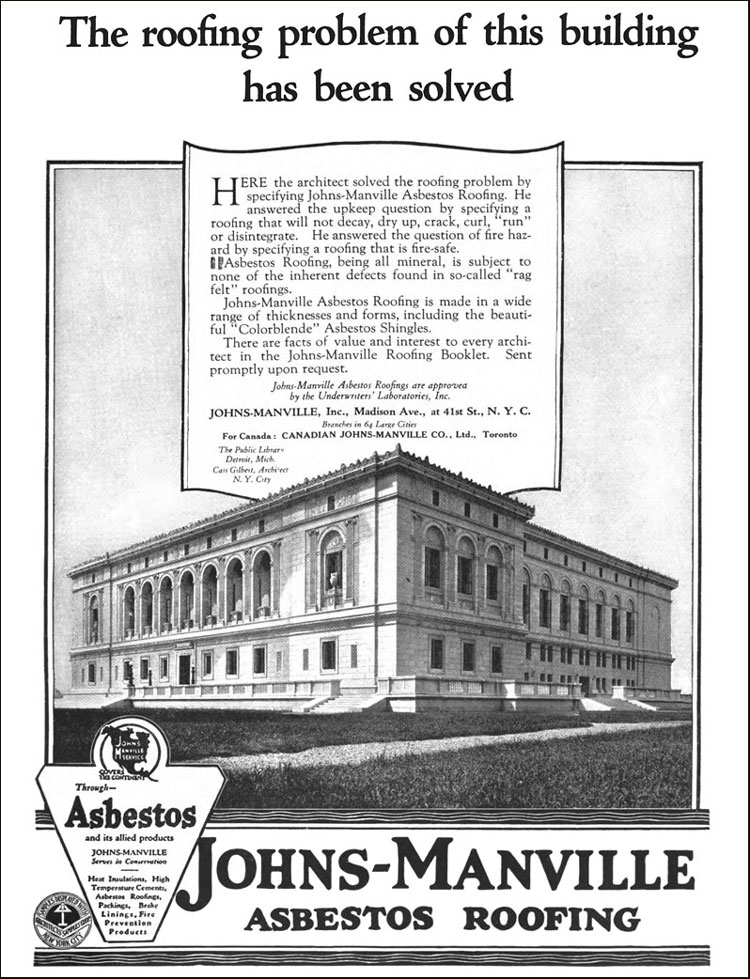 One of the major issues relating to asbestos in civil procedure is the latency of asbestos-related diseases. Most countries have limitation periods to bar actions that are taken long after the cause of action has lapsed. For example, in Malaysia the time period to file a tort action is six years from the time the tort occurred. Due to several asbestos-related actions, countries such as Australia have amended their laws relating to limitations to accumulate starting from time of discovery rather than time when the cause of action accrued.
Home

>>

Asbestos and the Law

>>

Historic Cases
Disclaimer: The information provided by Mesothelioma.Guide is not a substitute for professional medical advice. Although reasonable care is used in compiling information no warranty is made to its accuracy. Consult a doctor or health care provider for diagnosis and treatment of medical conditions. For more information please see our terms of service.